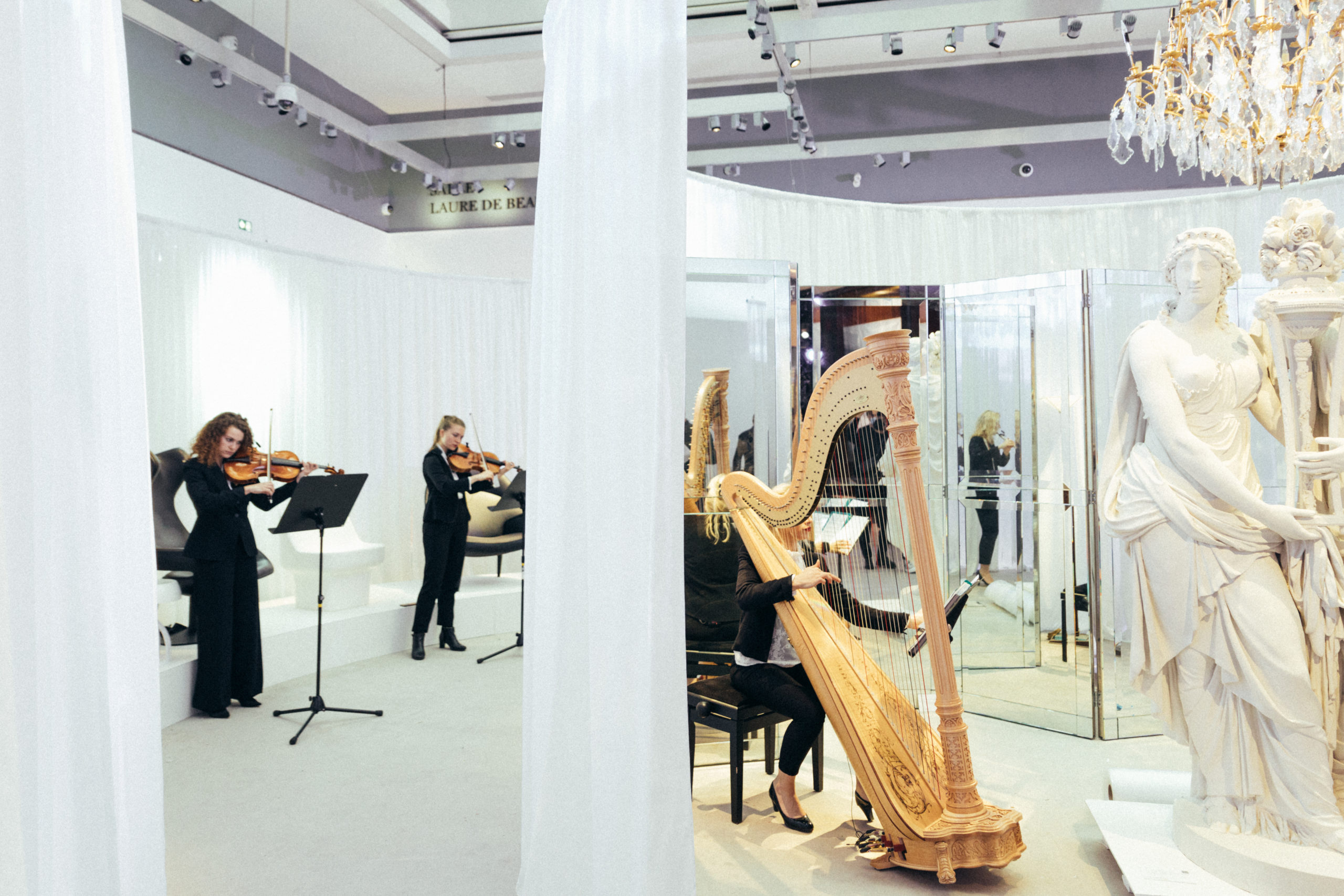 Sotheby's is paying tribute to Karl Lagerfeld with the sale of more than 1,000 lots from his residences in France and Monaco, a showcase of his personal taste as well as his life and career.
Following the inaugural sale session in Monaco, Sotheby's presents a second important sale from 13 to 15 December 2021. These Paris sales were focused on Contemporary Design, highlighting the futuristic creations of Mark Newson, Martin Szekely, or Ronan and Erwan Bouroullec collected by Karl Lagerfeld during the last 20 years of his life.
Thomas Roussel was performing along with a dozen of musicians, a variety of music compositions he created for Karl & Chanel from the past 15 years. Other performances included dancers from Sidi Larbi Cherkaoui and a dj set from Michel Gaubert.
Venue : Sotheby's France, Paris
Client : Sotheby's
Pictures : Denys Schelfhaut
December 11, 2021
MORE WORK